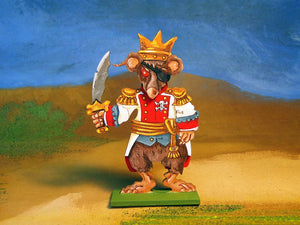 Nutcrackers and Wooden soldiers- tremble before the mighty Rat king!
This contains everything you need for one Wooden Wars Rat King soldier model.

The fully assembled model measures 100 mm from base to crown.
All models come unassembled and unpainted, and are not intended for children under the age of 14.